Better Without Boilers
Better Without Boilers is a campaign website built for a group of civil society organizations in Europe, which calls upon the EU and European leaders to support the shift away from oil and gas boilers to cleaner, more affordable alternatives for Europeans to heat their homes.
Client

Better Without Boilers
Services

Web development
Data visualisation

Website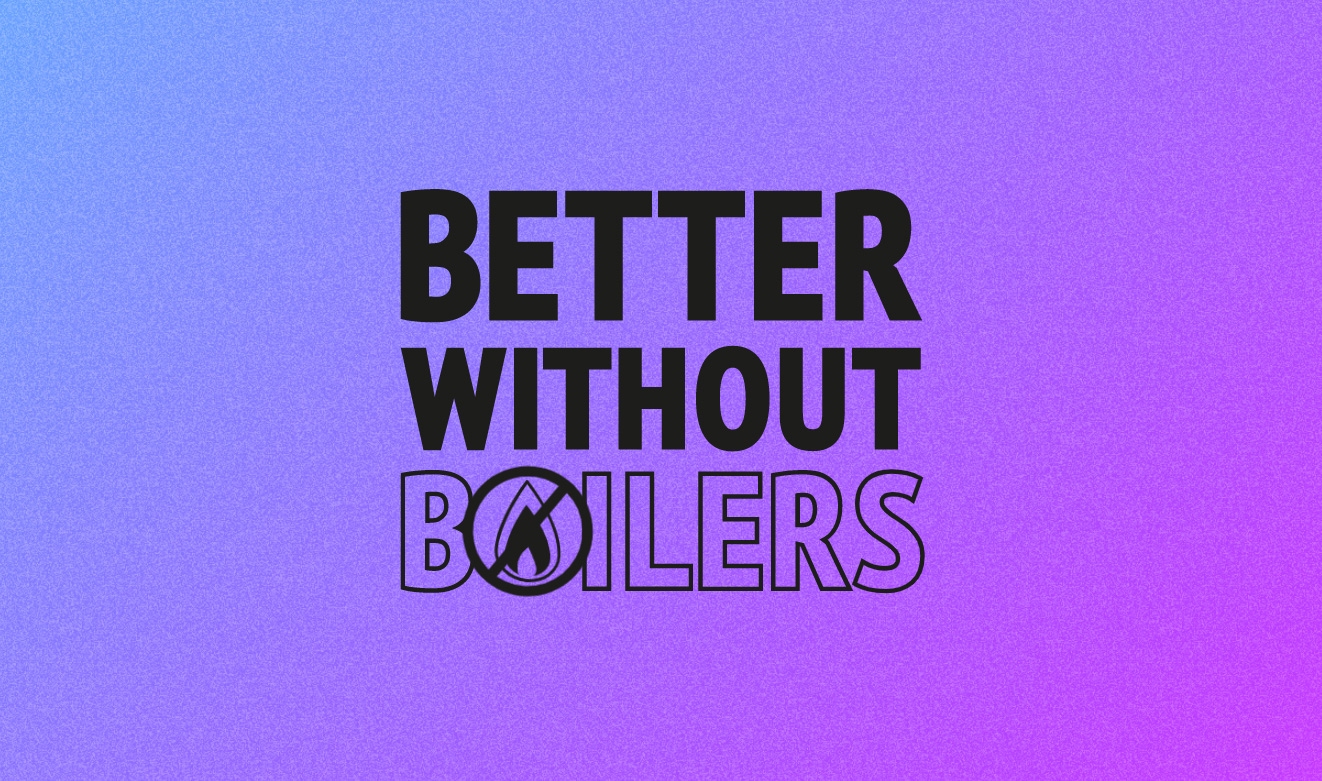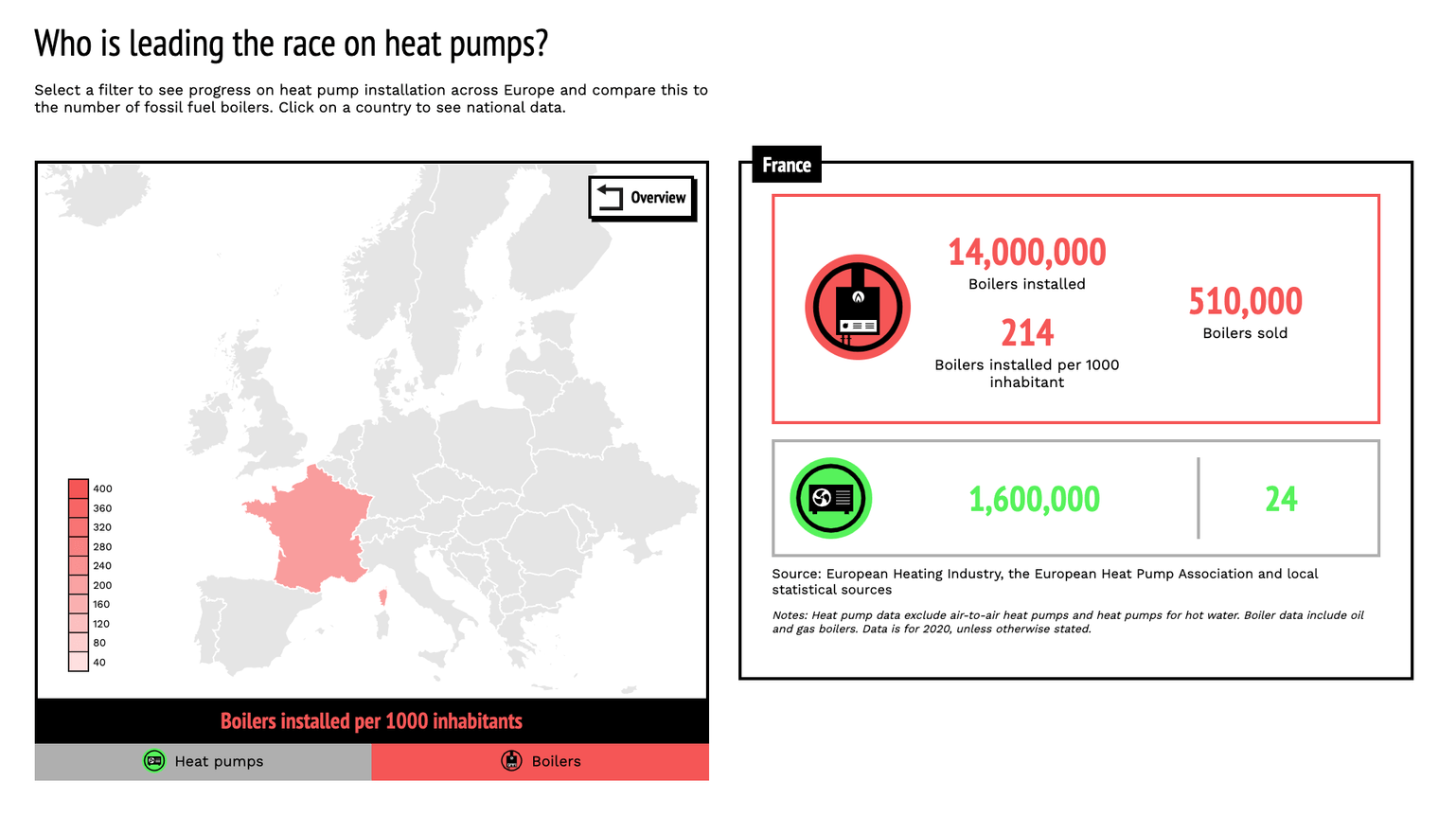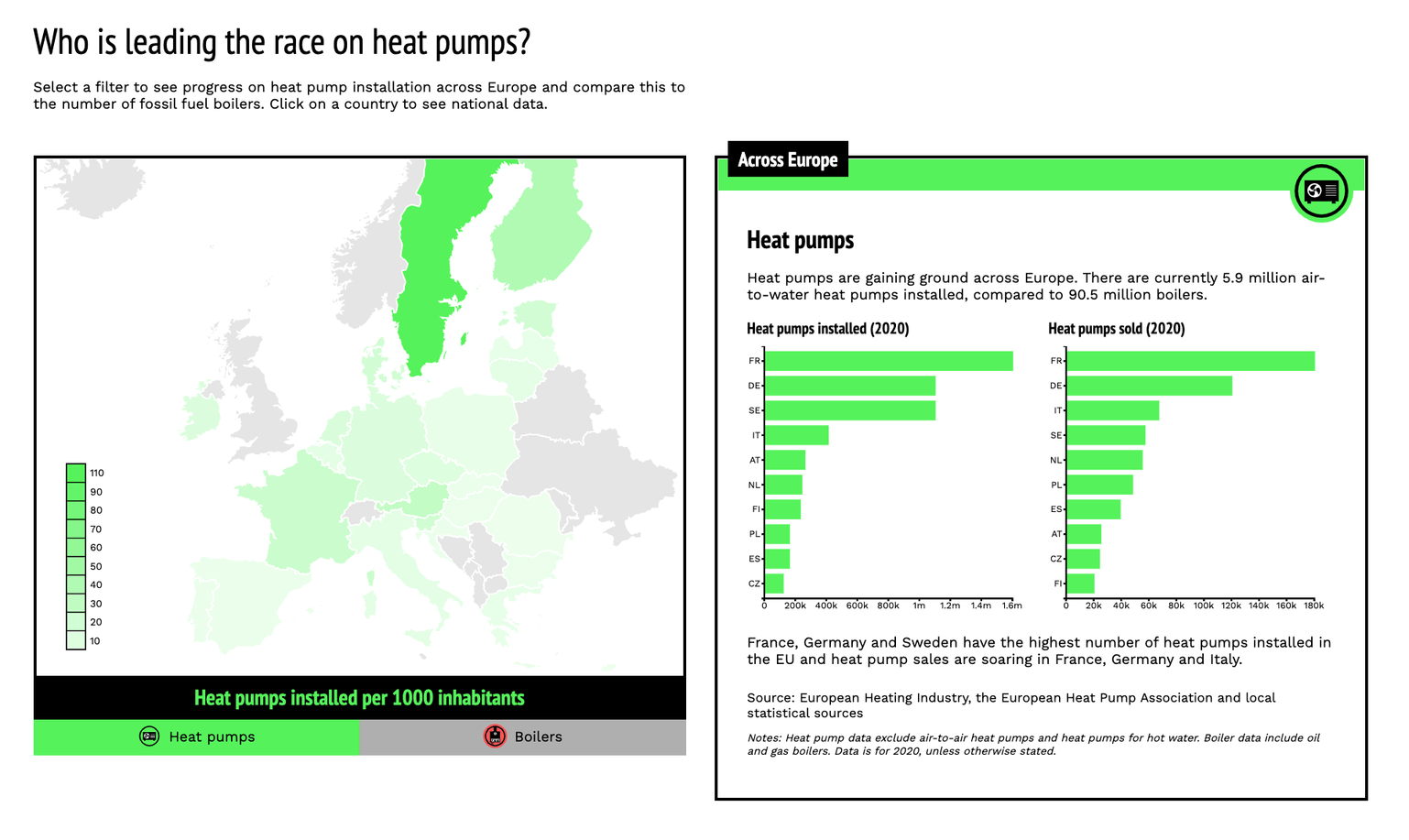 There are many different types of diagrams showcasing data from European countries. Every map is interactive and allows the user to do a deep dive into a country's boiler and heat pump statistics, and learn about their policies and available subsidies.
The website, based on a design by Noble Studio, was built using a headless Django backend on the server side and GatsbyJS on the frontend side. The page is statically generated by using a GraphQL implementation in the CMS. Thanks to this approach, the website is blazingly fast, but our content management system still alows editors to update data and content. Everything on the site is editable, including statistics and data descriptions, which means that our client can make all necessary updates themselves. This includes updating data used in all of the diagrams and maps.
The project has been facilitated by the European Climate Foundation.
---