Ungifted Secret Santa
Client

Do The Green Thing
Services

Front-end development
Back-end development
User experience design

Website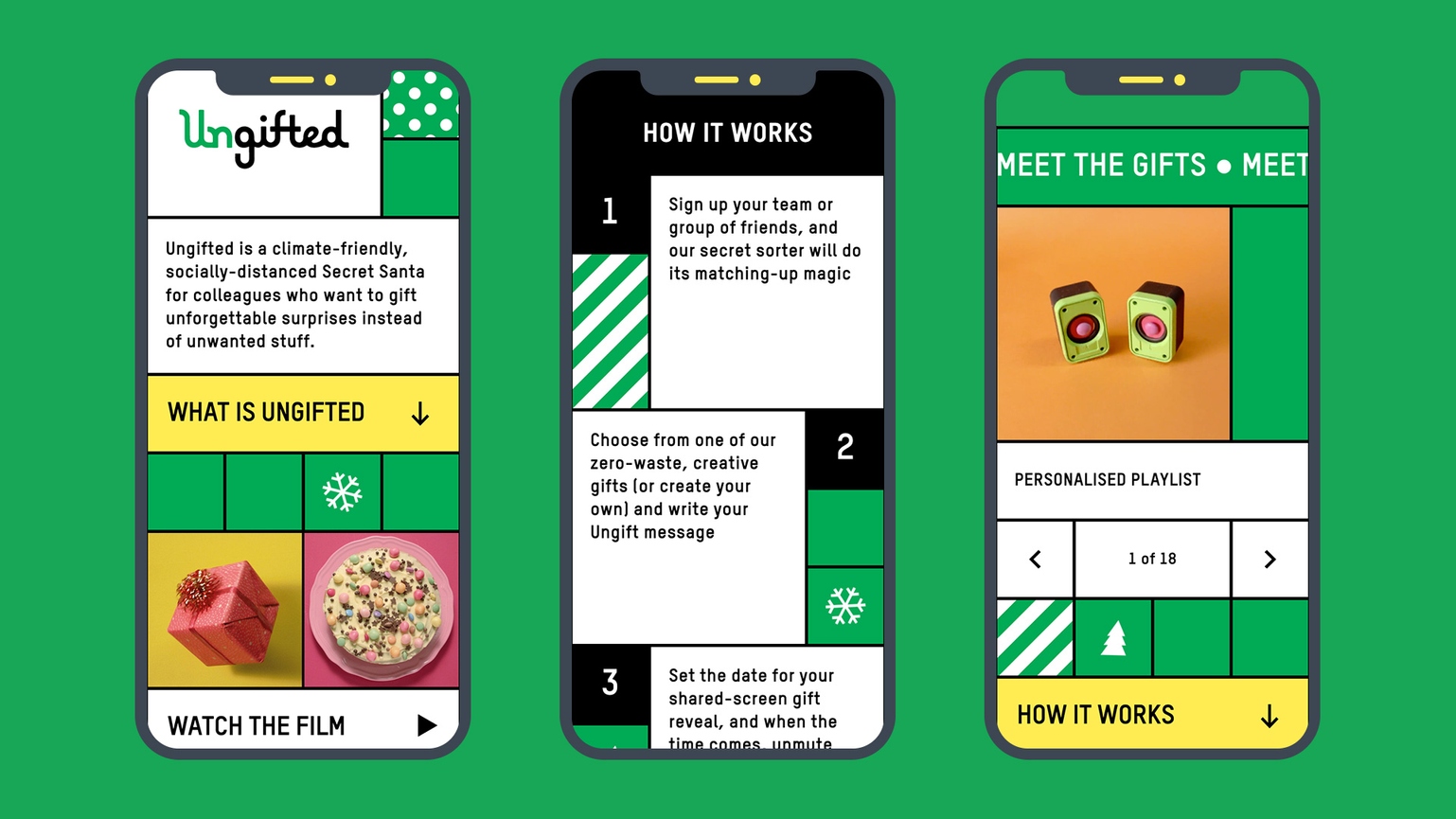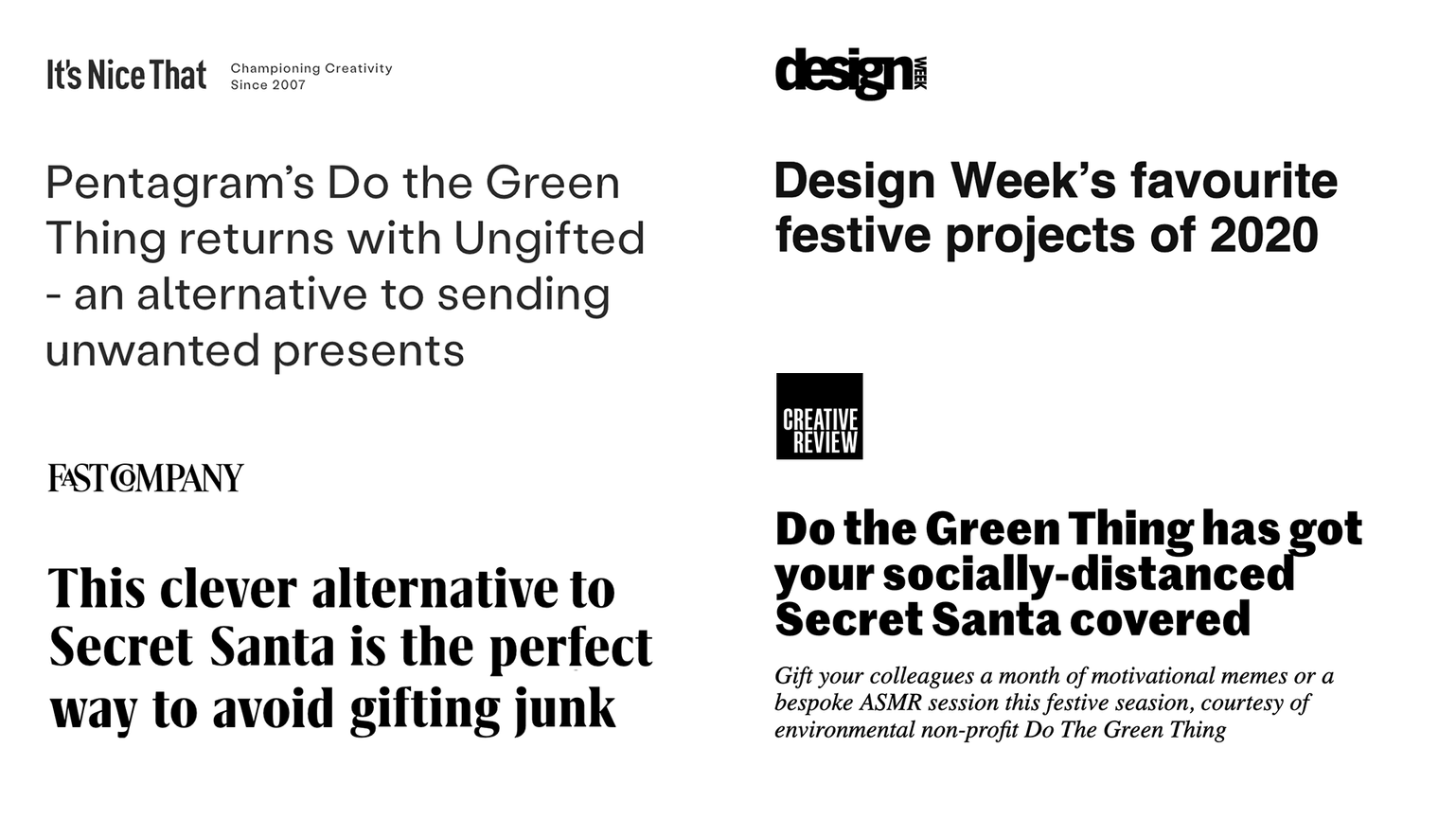 Instead of buying a pointless gift that may be thrown away, Ungifted encourages people to think a little differently and gift their time, creativity, comedic streak, or company instead.
Good Praxis built a custom platform, which allows people to create groups, allocate "secret santas" and choose one of several quirky gifts to be given to their friends and colleagues.
On the technical side, we used a Python + React stack to record and manage groups and their gift choices.
---